Identify your Surface Dock and features
Please note that there are 2 versions of the Dock and some of you may be using Dock 2 and some may be using the Original Dock.
Note, this is how you connect and display to the Viewsonic panels in the classrooms.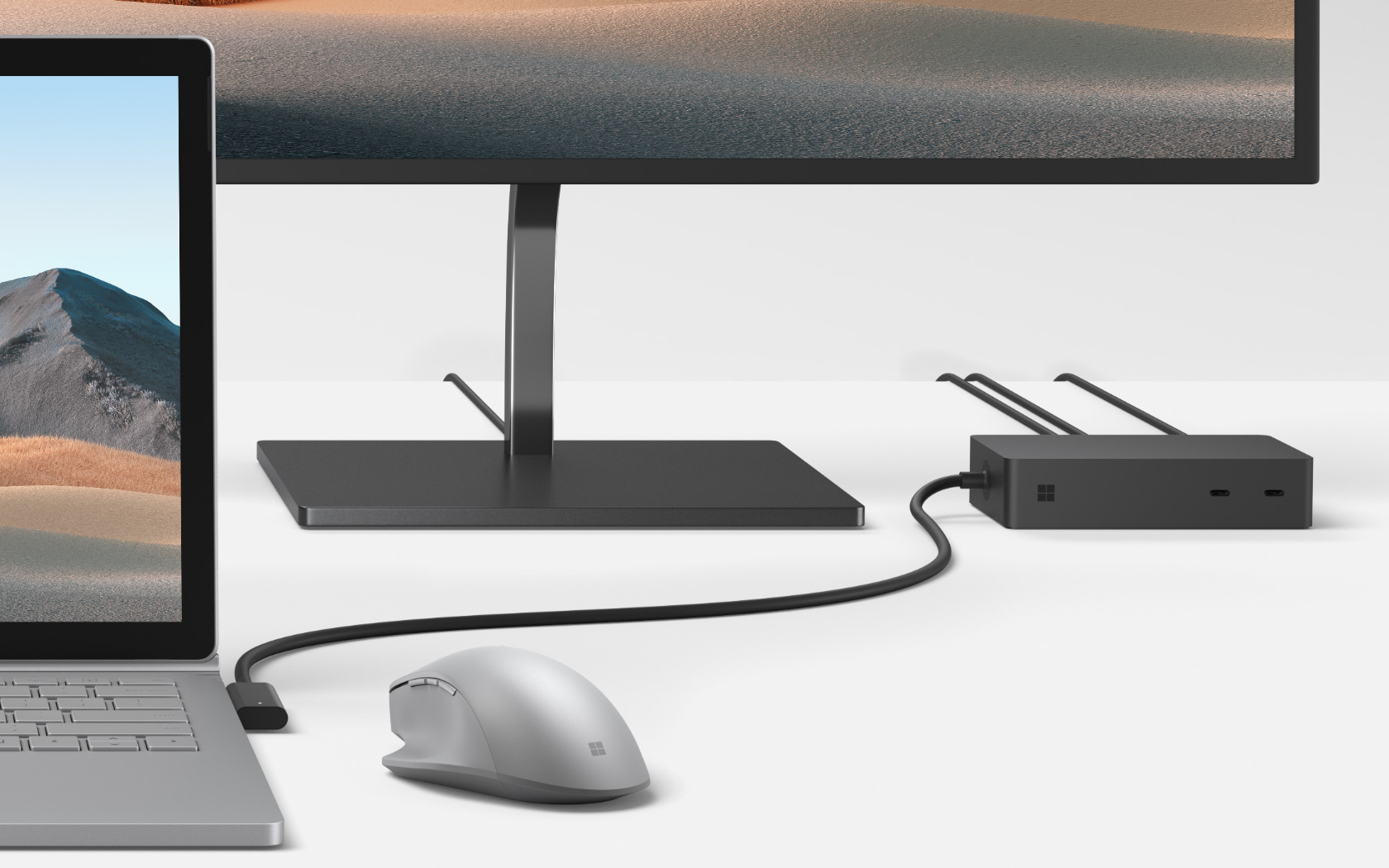 If you're not sure which dock or docking station you have for your Surface, use this page to help you identify it. Once you identify your dock or docking station, find your Surface to see what features are available.
Surface Dock 2
USB-C port

Power

Ethernet

Audio

USB-C display ports

USB 3.0
Surface Dock

Find your Surface model to see which dock features will be available on your device. The Surface Pro 1 and Surface Pro 2 are not compatible with this dock.
When connecting your Surface to monitors through Surface Dock, the maximum refresh or screen resolution through the mini DisplayPort will be 4096 x 2160 @30Hz or 2960 x 1440 @60Hz, even if the device capabilities exceed this. For more info, go to Troubleshoot connecting Surface to a second screen.